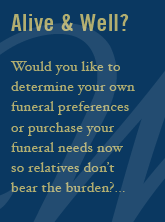 Personalization
Wilbert offers multiple ways to personalize a burial vault or urn vault with words, symbols, and images that speak of a singular spirit. Your loved one had a unique personality. The selections you make for the visitation and service should communicate that singular spirit. These choices ensure your loved one's memory is remembered for generations to come.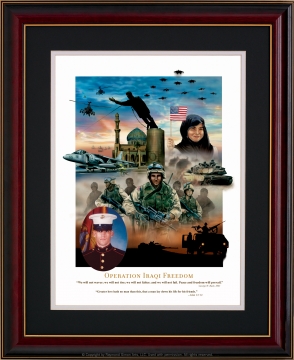 Operation Iraqi Freedom
American families who have lost a U.S. soldier in the current Iraq conflict may request to receive a complimentary Operation Iraqi Freedom framed portrait signed by the artist, Ray Simon. A simulated brass plaque including the name, rank and division of the soldier will be placed on the outer matte. To receive a memorial lithograph, download and print the PDF version of the form. Complete the form with your name, address and phone number. Fax the completed form to 1-330-482-6488. No purchase is required. One print per family, please allow 2-3 weeks for delivery.
Download PDF